Kheper Games 1000 Weed games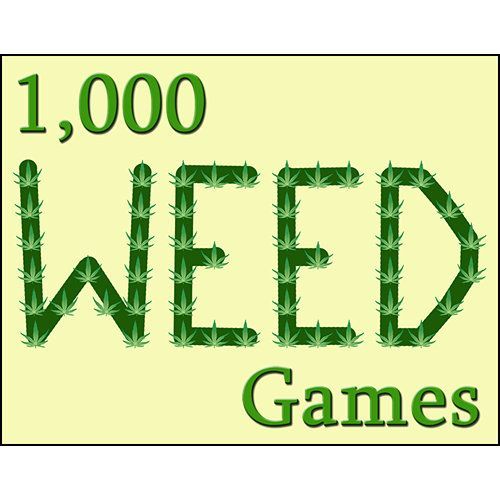 Van € 19,95 voor
€ 16,94
Inclusief btw, exclusief eventuele bezorgkosten á 4,95 euro.
---
Nog 4 op voorraad
Op werkdagen voor 17.00 uur besteld, volgende werkdag in huis!
---
Omschrijving
1000 Weed Games combines rounds of classic and new weed party games with off-the-wall plot twits.
You begin a game by selecting one of the Game Concept cards, such as: spinning the pot top, naming items that fit into a pot-related category, assigning dares, or making I never statements. Then you turn over a Next round card which defines strategies for winning, such as challenging other players with Tongue Twisters, earning Hippie cards that smoke the pot plants off another player's card, or earning a numerical ranking that allows you to assign group-determined penalties to other players.
AND...if you want even more excitement, you can integrate a Plot Twist card where you can end up speaking backwards, making stoner gestures, or impersonating famous pot-heads.
Play your favorite games over and over again, or learn a new weed game each time you play!
The possibilities are ENDLESS!
The set includes:
10 game concept cards
10 plot twist cards
10 next round cards
1 catagories card
1 tongue twisters card
11 numerical rank cards
2 hippie cards
1 pot top
1 spinner
1 'penalty'assignment die
2 regular dice
and EASY-TO-FOLLOW Instructions!
Specificaties
...
Meer weten?
Heb je een vraag over dit product? Neem dan gerust contact op met onze klantenservice.