Clone-A-Willy Clone A Pussy Kit - Original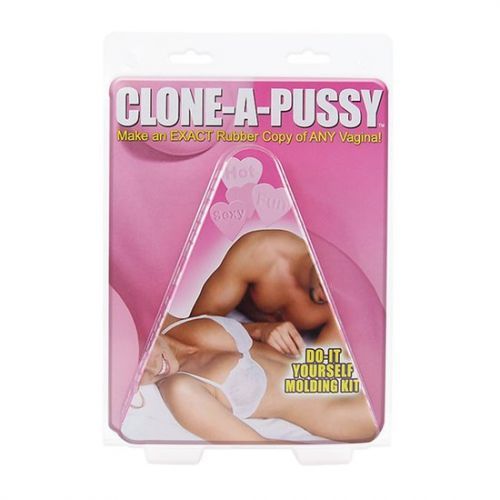 Van € 21,95 voor
€ 18,15
Inclusief btw, exclusief eventuele bezorgkosten á 4,95 euro.
---
Nog 1 op voorraad
Op werkdagen voor 17.00 uur besteld, volgende werkdag in huis!
---
Omschrijving
The Clone A Pussy allows any woman to immortalize her vaginal lips just like the porn stars.
Make an exact rubber replica of your own labia. All of the Clone-A-Pussy kits are designed to allow any woman to make a completely accurate rubber replica of the outer portion of any vagina from the comfort and privacy of her own home. Everything contained in the kit is medically tested, simple to use, and completely safe for the novice molder. All that's required to make your very own, professional-grade pussy molded directly from your own vagina is a Clone-A-Pussy Kit and water.
All the ingredients are neatly packed in a compact, lightweight box with everything necessary to create a complete replica of an actual vagina.
Safe, non-toxic, non-allergenic, no latex.
1. Mix the molding powder with water.
2. Pour the mixture into the Specialized Molding Scoop.
3. In a seated position at the end of a chair, press the specialized molding scoop against your vagina and hold for 2-4 minutes.
4. Pull away mold and fill with rubber or melted chocolate or... try glycerine soap, juice for popsicles or candle wax.
5. Slide out a rubber copy of your own Light Tone Pussy.
Specificaties
...
Meer weten?
Heb je een vraag over dit product? Neem dan gerust contact op met onze klantenservice.